Miscellaneous Not Catalogued Media
Copyright © 2002-2021 ACFan. All Rights Reserved.
Schaffer Home Remodeled Floorplans
THIS STORY IS COPYRIGHT © 2002-2021 BY ACFAN. ALL RIGHTS RESERVED. DISTRIBUTION FOR COMMERCIAL GAIN, INCLUDING, BUT NOT LIMITED TO, POSTING ON SITES OR NEWSGROUPS, DISTRIBUTION AS PARTS OR IN BOOK FORM (EITHER AS A WHOLE OR PART OF A COMPILATION) WITH OR WITHOUT A FEE, OR DISTRIBUTION ON CD, DVD, OR ANY OTHER ELECTRONIC MEDIA WITH OR WITHOUT A FEE, IS EXPRESSLY PROHIBITED WITHOUT THE AUTHOR'S WRITTEN CONSENT. YOU MAY DOWNLOAD ONE (1) COPY OF THIS STORY FOR PERSONAL USE; ANY AND ALL COMMERCIAL USE EXCEPTING EDUCATIONAL INSTITUTIONS REQUIRES THE AUTHOR'S WRITTEN CONSENT.
THE AUTHOR MAY BE CONTACTED FOR PERMISSIONS OR FEEDBACK AT: author.acfan@gmail.com
Crezzy is still working on his walkthrough video, but I told him that I'd put the floorplans up for him. They give you a basic idea of what they are seeing.
There are 5 plans, I will label each one:
Basement:
First Floor:
Second Floor: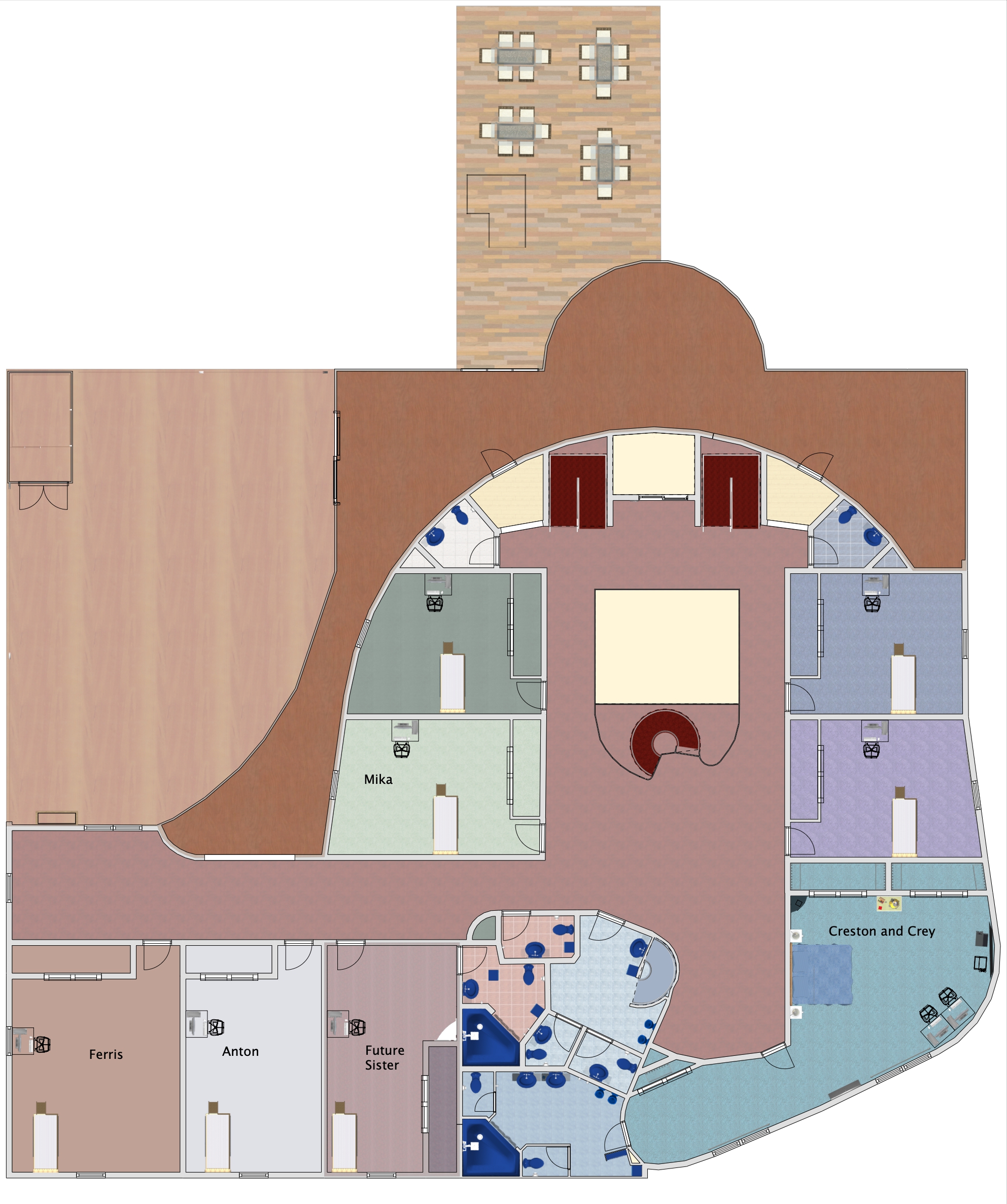 Third Floor:
Fourth Floor:
That's it for now, until Creston gets his video done!
AC